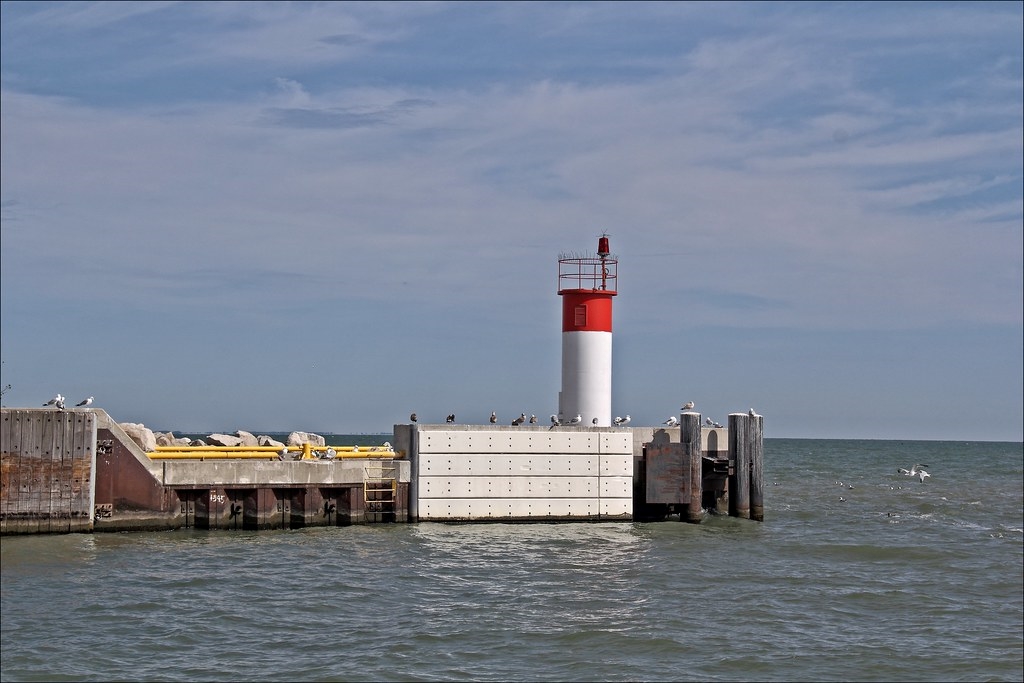 HOW TO SPEND A WEEKEND IN KINGSVILLE RIGHT NOW
SPEND IT RELAXING (finally outside of the house)
Kingsville is one of those places that, once you visit, you'll ask yourself, "why have I never been here before?" (if you have, thank you so much for coming back!). This area is always the perfect stop for the food-lovin', wine-sippin', beer-drinkin', bird-watchin', outdoor traveler. Touting the honour of being Canada's "most-southern town" comes with some great perks – milder temperatures, amazing local produce all year long and, Lake Erie, of course. Less than an hour from Windsor and only a few hours from Toronto, we honestly can't think of a better place to spend a night or two – right now!
In light of the stay at home restrictions that the world has been experiencing, things are looking the a little different everywhere. Travel has certainly not been at the top of everyone's priorities – however, there is a light at the end of the tunnel. As we enter "stage one" of the reopening in Ontario today, now is a great time to consider a short visit – if nothing more than to get out of the house and enjoy a change of scenery, safely – we all deserve that right about now. We guarantee that The Grove Hotel is able to offer you safe and sparkling clean accommodations (as always), so what else is there to do? Well, we are very proud of the creativity of some local businesses who have continued to offer service and for those who are reopening, they are doing it with the safety of its customers at the top of their minds. So, we've compiled a short list of our best tips for a unique, post-quarantine visit…
LET'S GRAB A BURGER AND A BEER
Burgers and craft beer? Well, I am 100% carnivore and a craft beer fan therefore, I might be a little bit biased, but boy, have we got some amazing local options. Here is our list of top "must try" burgers and brews, available to go:
THE EL DIABLO BURGER. Named the 2019 Must Try Burger by Windsor Eats, this is one that can't be missed. The Dets…A beef burger, smoked bacon, chipotle cream cheese, spicy peppers, lettuce, tomato, tri colour tortilla chips.  Can you say "spice-eh"?
A WESTCOTT CREAM ALE. 4.7% ABV. Smooth and refreshing and the winner of a gold medal at the 2019 Ontario Brewing Awards.
Offering: curbside pick-up and delivery of both food and beer.
Ordering: online or by phone at 519-712-8812.
You can't go wrong with the Loop Family – well-known and established in our community, they bring you a great restaurant and brewery with amazing offerings.
JACK'S BURGER.  Aptly named, is a staple menu item and is guaranteed to lead to an ultimate burger experience. The Dets…a beef burger, with caramelized onions, bacon, mushrooms, jack sauce, jack cheese, onion tanglers, on a sesame Kaiser.
Offering: pick-up
Ordering: Takeout is available from Thursday – Monday, hours may vary. To place an order, you should EMAIL [email protected] (same day, before 3pm) OR call 519-733-6900 (after 3pm).
BOYS TO THE YARD – MILKSHAKE IPA. 6.7% ABV. Amber ale brewed with 28 pounds of fresh grated ginger. A nice malt backbone with definitive ginger flavour, aroma & bite.
Offering:  stop-in or pick-up
Ordering: Open for retail crowlers. To place a pre-order, call 519-733-9700 or email [email protected]
THREE NAPKIN BURGER. 'Nuff said.  The Dets…house made beef burger, bacon, cheddar cheese, pickle, tomato, lettuce and garlic mayo.
Offering: pick-up.
Ordering: Call 519-733-8600 for ordering.
KINGSVILLE LIGHT EH! LAGER. 4.0% ABV. Clear straw colour with sweet bready aroma, rounded out by a light grain and hop flavour. Crisp and clean finish.
Offering: home delivery is offered and some brands are widely available in the LCBO, Beer Stores and grocery stores throughout Ontario.
Ordering: online
GET BREAKFAST ON THE GO
I have been very inspired by the team at Green Heart who has really stepped up during the coronavirus pandemic to offer more than 800 meals to frontline healthcare workers as well as distributing community food boxes daily for those needing a little extra help during this difficult time. I would encourage you to support this deserving business, not only for their great offerings, but in recognition in all that they have been willing to contribute to others. So, grab a delicious smoothie, or some other great and healthy snack options for your day of exploring by car.
WANDER WISELY
692 Seacliffe Drive, Kingsville.  A family-owned, on-farm market located on a 30-acre fruit and vegetable farm featuring local products, flowers, speciality products, meals, and seasonal ice cream! This market is ready for your in-store shopping experience or call ahead curbside pick-up. They've changed a few things around at the farm to ensure that everyone is safe, even with the doors open. There is a sanitizing station and market order pickup call button…you don't even need to enter the building to get your order if you choose not to.
1911 Seacliffe Drive, Kingsville.  If you ever heard the saying "don't judge a book by it's cover", you would agree that nothing would apply more than when you pull up to Anna's Flowers. It's part greenhouse, part market, and part boutique home store, where you'll find everything and anything that you can imagine. Oh, and you can't forget that "flowers" is in their name – and oh boy, do they have them. If you've ever wanted to see flowers as far as the eye can see you have to include a stop at Anna's Flowers, especially in the spring. Anna's has taken a lead in a safe, individualized shopping options and are offering: online, outdoor and in-store shopping experiences.
Birdie's Perch is a can't miss stop for lunch on your drive along the shore (and the big, red, double-decker bus doesn't hurt). Birdies Perch is now open with curbside ordering and pickup. Their menu features items made fresh daily with the best quality ingredients that our local region has to offer. With fishing docks in Kingsville, perch is one of those items sourced right here at home and well, it is amazing! You "must try" the YELLOW PERCH – CONE & FRIES, served with hand-cut fries, North Carolina Slaw and Birdie's Signature Sauce. It's the omg! choice.
DRIVE THE EPIC WINE ROUTE
Our region has been described as "Canada's Hottest Wine Region," and for good reason. With 14 wineries (and growing) along County Road 50 – it's called the EPIC WINE ROUTE – so I encourage you to take a tour of Windsor Essex's wine country to see all that it has to offer wine enthusiasts, foodies, and more. Although you might not be able to experience all that the region has to offer, it's a great drive, and many of the wineries are offering to-go food and wine options. So why not take the tour and grab a bottle of wine to enjoy with your dinner tonight? There are many wineries to choose from, each as good as the next for different reasons, but we narrowed the list to a few – just for this visit.
For just a "taste", here's a couple great spots to check out:
Online shopping is always available or choose curbside pickup by calling 519-733-6551 to place your order.
Online shopping is available with curbside pickup or home delivery in Windsor-Essex.
Offering curbside pick-up and delivery. Place your order online or by calling 519-738-0597.
NOW THAT'S ITALIAN!
What a better way to finish off your visit than with a great Italian takeout?
I love O'Sarracino's and often find myself dreaming about their Arancini… it's to die for and the perfect start to what is sure to be a great meal. I would also highly recommend the Osso Buco Di Agnello Alla Cacciatora – this traditional dish of braised lamb shank pairs well with any bold red.
TAKEOUT AND DELIVERY AVAILABLE by calling 519-733-0004.
This beautifully restored historic train station usually provides a wonderful fine dining atmosphere, however, also known for their amazing food, they've really been very creative in their takeout food offerings. Check out their weekly specials posted on Facebook – these are our recommendation as they are always amazing (and of course, you should definitely consider including the weekly dessert choice)! If you still aren't sure, our "go to" option is to start with The Med Spread and continue with the Spinach Gorgonzola and Apple Salad for dinner. Yummy!
TAKEOUT IS AVAILABLE by calling 519-733-2459.
If a more casual fare is what you are craving, we can't say more than "Call Vern". This great restaurant is all about homemade and the food is always top-notch. I couldn't let you miss a chance to try the best panzerotti in the whole wide world – Vern's got it and you have to try it…guaranteed delicious!
TAKEOUT AND DELIVERY IS AVAILABLE. Give them a call at 519-733-4288.
So that's it…hopefully it's enough to convince you that Kingsville is still the best damn place in the whole wide world to visit, even if it looks a little different right now.  Book a room, gas up your car, grab a cooler, and get ready to enjoy that "lil' pick me up" you need and deserve right now.  See you soon!  xox