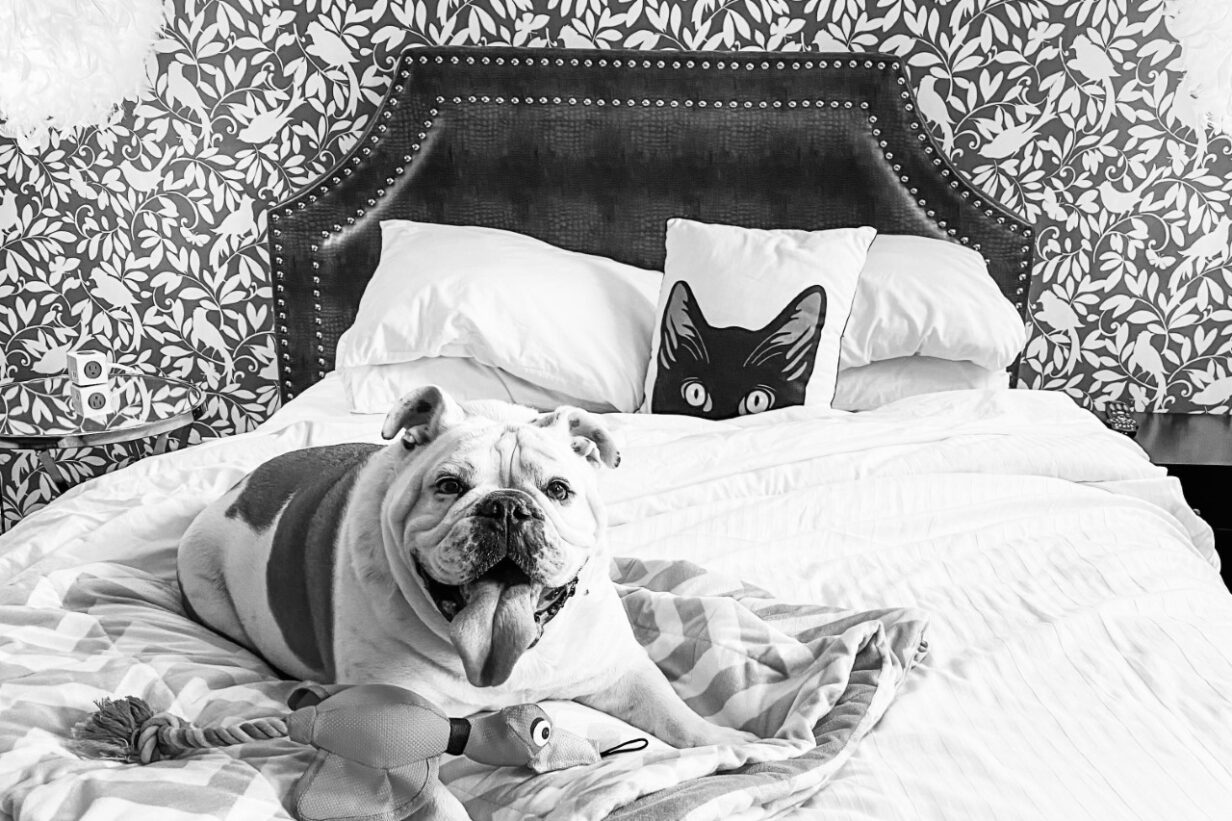 The Grove Hotel is Now Dog-Welcoming
Hell, we've all been through a lot.  For the past few months, I'm sure we'd all admit that we've been through bouts of fear, anxiety, frustration and boredom while been isolated at home.  But, there's one group of us that's been having a great ol' time…it's our dogs.  No one could be happier having the rest of their family at home, 24/7, with nothing to do but dog walks, cuddles, treats and outdoor playdates.  It's amazing to think that millions of dogs worldwide are living their best lives right now – and we could all learn something from them.
It's really simple.
Our dogs have no clue what's going on in the world.  They have not been watching the endless (and sometimes scary) news stories so they have no idea about CERB, the stock market crash, massive layoffs or what it means to "flatten the curve".  They are there to offer us a positive outlook, despite the challenge of living our reality right now, and give us a sense of calm, stability and normalcy.
I am a dog owner – having been devastated at the loss of one of our dogs recently – I appreciate, more than ever, all of the benefits that dogs can offer their owners (and right now, we all need some of this good mojo).  Studies have shown that dog owners are happier and healthier than those who do not have a four-legged companion.  Dogs reduce stress and anxiety – even just petting a dog releases dopamine, oxytocin and serotonin in humans – which is good trip at any time.  It doesn't hurt that owning a dog naturally equates to more exercise and outdoor activities for both the human and the pet.  All around our dogs are amazing!
The Grove Hotel recognizes that all of these benefits are extremely important and anything that makes our guests happy, makes us happy too.  So, we've made the easy decision to become dog-welcoming.  We've put a few restrictions in place including only certain rooms, charging a small cleaning fee, and only dogs up to 25 lbs. (just to make sure "those cat people" don't get their noses out of joint), but overall we are very excited to begin welcoming these four-legged fellows.
If you'd like more information on the new pet policy at The Grove Hotel, feel free to give us a call at (519)712-9087 or contact us anytime by email at [email protected].  We're ready…we can't wait for you to visit and believe us, now is not the time to leave Fido at home – we've all been through a lot so we would all love to share in Fido's positive vibes!