EPIC END OF THE YEAR HOTEL DEALS!
BLACK FRIDAY PRESALE IS HERE!
Well, you're here (and Black Friday is almost here)…so that means you are very important to us and that you love a great deal!  We took note and are pleased to offer you 72-HOUR VIP, EARLY BIRD PRESALE for our deal of the year:  $99 BLACK FRIDAY GROVE HOTEL STAYS.  Starting Tuesday at 12:01am, you can book online at www.mygrovehotel.com with PROMO CODE:  TGIBF and take advantage of our BLACK FRIDAY deal before it's released to the general public (the same conditions apply as listed below).  The best part for you is that if you book now, you get to scoop up your preferred dates first!
Hurry, don't wait!…cuz we guarantee that the early bird really does get the worm.
---
IT'S $99 BLACK FRIDAY!
PAY NOW. STAY LATER.
Available on Friday, November 27th only (unless you're really good and read above :-). This is the Epic Deal of the Year when you can stay in our Standard King or Standard Queen for only $99.
BOOK ONLINE Friday from 12:01am-11:59pm (www.mygrovehotel.com), or give one of us cool kids a call (519-712-9087) from 10:00am-7:00pm and we will give you a hand.  This is such and amazing deal (more than 50% OFF!), certain conditions and blackout dates apply.  Let's review those just so we're all on the same page:
For stays up to April 30, 2021 and applies to Standard King and Standard Queen rooms only (max. 2 occupants);
Excludes New Year's Eve (December 31st) and Valentine's Weekend (February 13-15);
This is a ONE NIGHT, ONE DEAL per person promotion – if you are staying more than one night, the additional nights will be booked at the regular rate;
A valid credit card must be provided at the time of booking and full payment will be taken once the reservation is confirmed;
This is a NON-REFUNDABLE, NON-TRANSFERABLE, CAN'T CHANGE THE DATE ONCE IT'S BOOKED, 100%, kinda booking!  Even in light of COVID-19, if you've booked and we're welcoming guests, but you have to cancel, choose not to come or can't come, then you will be forfeiting your reservation and your payment (for the first night only – any additional nights would be fully refunded).  We trust you understand, but, as this year showed us, it's just too hard to manage re-bookings and if we're in for this gamble (even despite COVID-19 challenges), we hope you will be too.
---

CYBER MONDAY: 
$100 GROVE HOTEL GIFT CARD FOR only $80
This will be the most seriously EPIC gift giving idea that you've ever had.
A stay at the infamous GROVE HOTEL – with or without you – is sure to please anyone on your list.  Plus, we've got tons of unique and fun STAY ADD-ONS and other COOL STUFF that can also be purchased with our gift cards, so you really can't go wrong.
Cyber Monday is November 30th!
The Grove Hotel Gift Cards can be purchased on our online SHOP anytime, but this special discount will automatically be applied at checkout on CYBER MONDAY only.  **Minimum purchase of $100 and the discount will be applied in increments of $100.**
---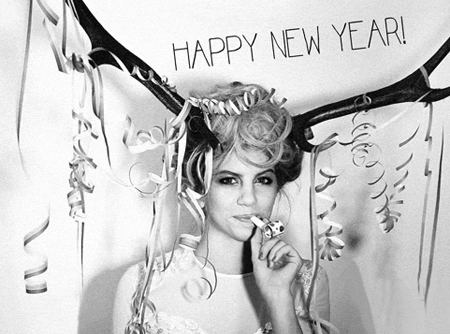 RING IN 2021 AT A PARTY FOR TWO at THE GROVE HOTEL!
Just because the entire world is headed towards lockdown, doesn't mean that you still can't consider a New Year's Eve countdown with the one person in this world, in your bubble, that you'd attempt to save in a zombie apocalypse.
2020 is really deserving of a last GOODBYE, ASTA LA VISTA, AU REVOIR, F-YOU! so make your BYE BYE BYE '20 reservation now.  Our NYE PACKAGE includes everything you need to ring in the new year in style:  2 mini bottles of PELEE ISLAND SECCO, 2 cheeky creations from CRUMBS BAKERY, party favours, a midnight snack pack, and a complimentary LATE CHECKOUT of 1:00pm.
You can book online now at www.mygrovehotel.com.
Don't procrastinate!  You'll be sorry you did and what else do you have to do?
---
WAIT!  before you go…don't forget to check out all the cool GROVE HOTEL STAY ADD-ONS we've recently added to our collection.
You'll reach ROCKSTAR STATUS in no time, when you include these with your next stay.  We guarantee this one will be EPIC anytime!